by Katharine Elizabeth Monahan Huntley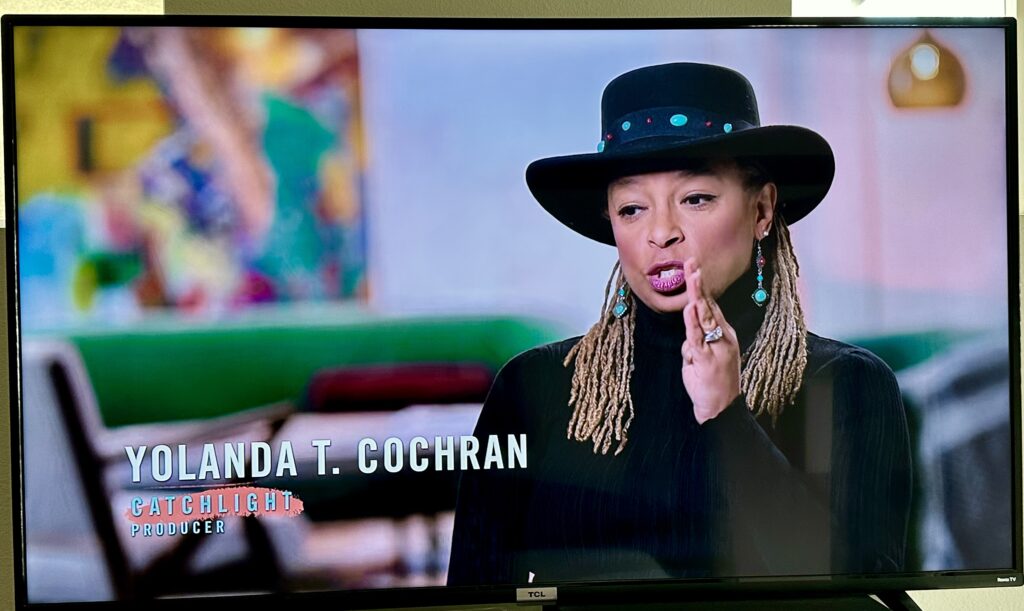 Yolanda Thibodeaux Cochran's effervescent Instagram announcement immediately caught my attention:
June 21
@yolandatcochran
My peeps!  So excited to finally be able to share that Project Greenlight is back, and I had the great privilege to produce the resulting feature film GRAY MATTER alongside @jeanettevolturno!
@IssaRae, @KumailN, and @GPDmadeit give the next generation of filmmakers the chance of a lifetime, but only one gets to direct her first feature film. And this season makes it abundantly clear (contrary to some narratives), that the pool of capable female directors is OVERFLOWING! Working with the truly talented @mekowinbush was such a pleasure and career highlight. Can't wait to watch her star rise!
@katy.huntley
Yo! I know I wrote a review once, but I can't seem to find it. I do luv the Project Greenlight series! Congrats!
@yolandatcochran
Looking forward to your thoughts this season. Maybe you could write new review?!
Friday 2:57 PM
Katy: Well, hello star! Binge ing PG rn!
Yolanda: . . . I want to know ALL your thoughts. All of them.
Fast break Quick take:
Viewing the behind-the scenes of movie-making is where the delicious drama lies. Selecting Meko Winthrop initially appeared to be a solid choice. Her calm, shy, demeanor belied her vulnerable, funny, and fiercely stubborn nature that emerged early on.
The rules of the Project Greenlight world were elucidated; stakes were stated from the get-go by all invested parties, with clear articulation and much repetition.  The script required rewriting before the eighteen-day shoot, which recalcitrant Meko resisted.
Attempting to be supportive of Meko's vision, and understanding of the vulnerable first-time feature film director, the powers that be were not direct, until Episode 3 with eight minutes left:
Yolanda: Time has come for a "Come to Jesus" meeting.
I had to immediately repair to White Heat Yoga to prepare for the "what for" in Ep four.
All ten episodes wildly entertain, but the big delight is watching a true-blue friend televised in her professional element—slaying the game without ever veering from her vibrant vivacious self.
Way to go, Yo!