by Katharine E. Monahan Huntley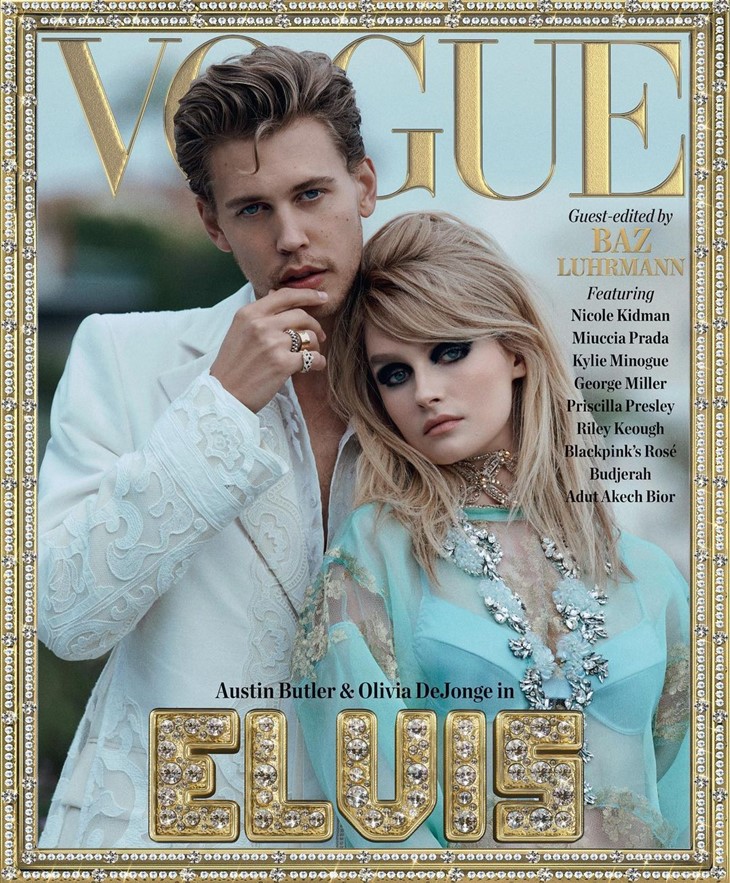 Cool Blue Twist and Pout.
"Dizzy, My Head is Spinning."
The Butler Did It!
by Katharine Elizabeth Monahan Huntley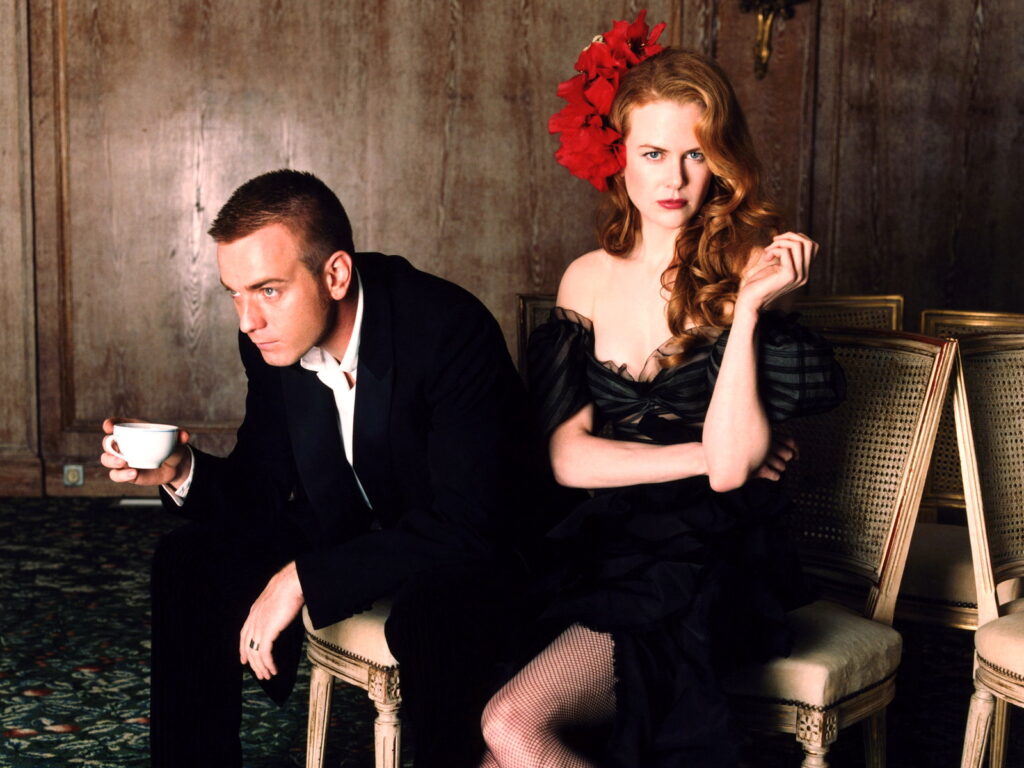 "Here we are now, entertain us."—Nirvana
After Strictly Ballroom and William Shakespeare's Romeo + Juliet, Baz Lurhman understands what the audience expects from a Bazmark production—a "spectacular spectacular" spectacle. He presents just that with the theatrical enchantment Moulin Rouge.
Unabashed in its excess of sensation, this many splendored song and dance collage celebrates the burlesque and carnivalesque of bohemian life. Amid the iridescent artifice of men who preen and prance, and bawdy beautiful courtesans that can-can, a doomed romance reclines in a courtesan's boudoir. Tragic and passionate—what falling in love is all about.
Ewan McGregor is dreamy, Nicole Kidman creamy. As Satine, she allures with red smeary lipstick and a longing for a legitimate acting career. McGregor's Christian represents idealism in its purist form.
Extravagant extravagance, indeed. Alas, however, is stark reality—fate is fickle and time waits for no one. Life may be a cabaret old friend, but right outside is the boulevard of broken dreams and all that jazz.
Why the audience for Moulin Rogue should really stop and cheer is the Bazman's insistence on relating a full bodied fable—underscored by the villain who demands: "What's the story?" A question frequently unasked by Hollywood producers in the pursuit of percentage and the show must go on.
Talk to me Baz Lurhman, tell me all about it.
Please note: The original 2021 title of this review is Get Yer Ya-Ya's Out!