The Sherry's the Stage.
Antonia's Zings Rage.
Murderinos, Sage!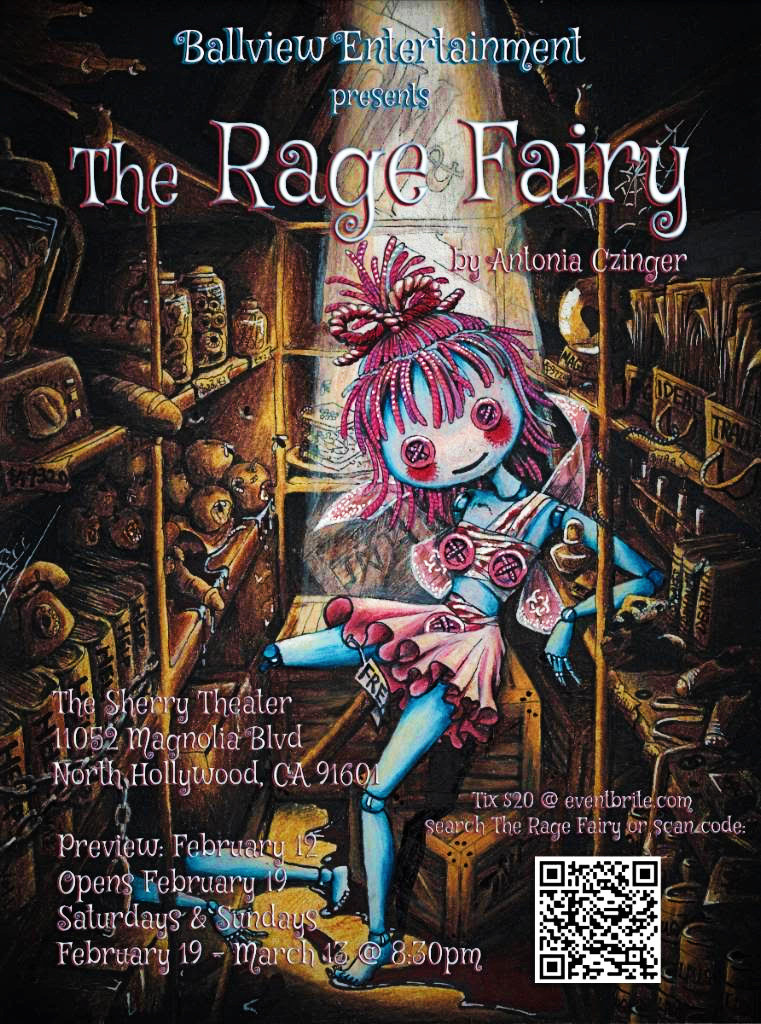 Nothing can stop the Rage Fairy from finding love, including the knowledge that her dream man is a literal murderer. All it takes is a little reality-bending. A manic fairy with a chaotic attachment style goes looking for love in all the wrong places–including in the arms of a [aforementioned] murderer. Subsequently, she is haunted by a cadre of murdered girls, even as she tries to maintain the illusion all is well with her dream man.
Written and Directed by Antonia Czinger.
Produced by David Dickens.